Fittings 3000lbs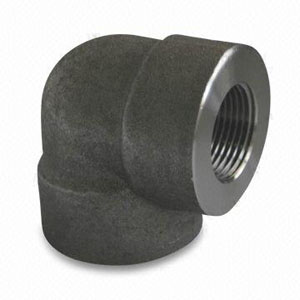 The 3000lbs fitting consists of a 3-pound steel, three-ply steel, a 3000lbs steel cap, a 3000lbs steel cap, a 3000lbs steel cutter. These 3000 watt units are available in both welded (SW, Socket Welded) and threaded (NPT)
Some types of work that require a lot of pressure. Standard stainless steel fittings (BW) may not be able to withstand the pressure level. The factory has produced special stainless steel fittings. The thickness is greater than normal. In order to withstand the pressure level is a 3,000lbs steel fittings and steel fittings 6000lbs The pipe that will be used for this type of fittings will have to be thicker than normal. The minimum used is a seamless steel pipe # 80, which if used at a lower thickness. It shows that we do not need to use steel fittings, 3000lbs.

The job requires a lot of pressure. It is necessary to use steel fittings such as this. Power generation The oil system.

Equipped with 3,000lbs steel fittings. There are two types of connection to the pipe.

1. Socket Welded
2. Threaded (NPT), this thread is different from the common thread.